- We all know the importance of that first cup of piping-hot coffee in the morning.From the first few sips of that caffeine-rich elixir, your body warms up and you're ready to face the day. Unfortunately, coffee doesn't stay hot. At some point, you're going to reach for that freshly made java and it'll be lukewarm. But things don't have to be that way!

| Let me warm Your life☕

What is a Mug Warmer?
A mug warmer is a device that works similar to the way electric kettles do. It has heating coils and elements that gradually heat and maintain a steady temperature. Therefore, not only does it warm up your coffee after it has cooled down some, but it keeps it warm for hours🤩
Why Do I Need a Mug Warmer?

First off, because they're simple yet nifty little tools that won't only make you feel fancy when you use them, but will also make sipping your coffee a lot more relaxed.

However, chances are, a nice mug warmer will make sipping your hot coffee a more enjoyable experience. If you're a person who likes to slowly sip their coffee as they get ready in the mornings, or if you need a way to keep your coffee warm while working at the office, a good mug warmer may just become your new best friend.

Mug warmers allow you to go about your business without having to worry about your cup of coffee turning cold. Furthermore, they give you much more freedom and permission to get distracted from drinking your coffee without losing your coffee's temperature or freshness☕
Now you can keep your favorite tea, coffee or cocoa mug warm whenever you need. Coffee Mug Warmer is a perfect choice for home or office use. It has an on/off switch that has indicator which turns on when it is working and it's hot. You can use it almost anywhere around you thanks to its long cord. It is a perfect go-to gadget .

benefits ☕
✅ Rechargeable with USB cable.
✅ Safe power supply.
✅ Portable and easy to carry.
✅ 
Reaches temperature up to 70
°C, 90°C & 110°C. 
✅ Suitable for: Metal, Ceramic, Enamel, Tile & High Temperature Plastic.
✅ Suitable for coffee, tea, milk, cocoa, water and etc.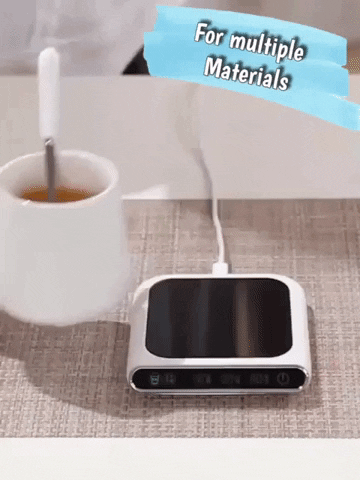 USB Port Mug Warmers☕
Perhaps one of the more modern innovations in the mug warming industry, USB port mug warmers are able to be connected to devices like your computer in order to keep your coffee warm. This is ideal for those who find themselves working on their computers and simultaneously sipping coffee while working.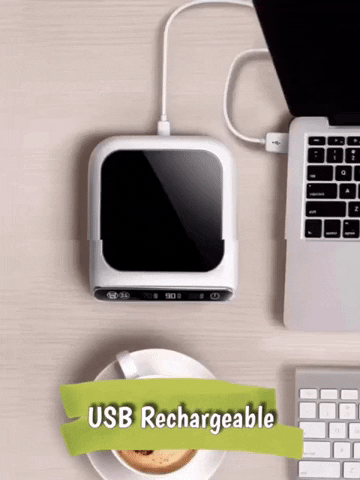 EASY TO CARRY🤩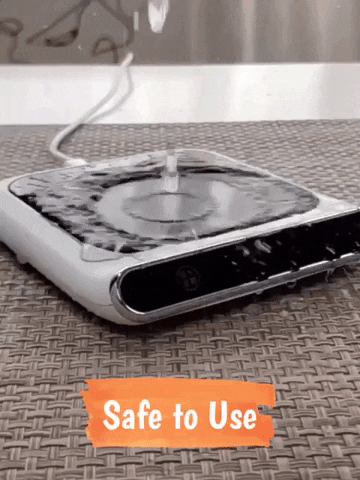 Package☕: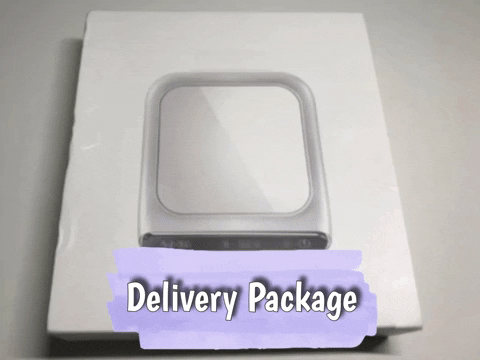 Coffee Mug Warmer 2020
Description

- We all know the importance of that first cup of piping-hot coffee in the morning.From the first few sips of that caffeine-rich elixir, your body warms up and you're ready to face the day. Unfortunately, coffee doesn't stay hot. At some point, you're going to reach for that freshly made java and it'll be lukewarm. But things don't have to be that way!


| Let me warm Your life☕

What is a Mug Warmer?

A mug warmer is a device that works similar to the way electric kettles do. It has heating coils and elements that gradually heat and maintain a steady temperature. Therefore, not only does it warm up your coffee after it has cooled down some, but it keeps it warm for hours🤩




Why Do I Need a Mug Warmer?


First off, because they're simple yet nifty little tools that won't only make you feel fancy when you use them, but will also make sipping your coffee a lot more relaxed.

However, chances are, a nice mug warmer will make sipping your hot coffee a more enjoyable experience. If you're a person who likes to slowly sip their coffee as they get ready in the mornings, or if you need a way to keep your coffee warm while working at the office, a good mug warmer may just become your new best friend.

Mug warmers allow you to go about your business without having to worry about your cup of coffee turning cold. Furthermore, they give you much more freedom and permission to get distracted from drinking your coffee without losing your coffee's temperature or freshness☕




Now you can keep your favorite tea, coffee or cocoa mug warm whenever you need. Coffee Mug Warmer is a perfect choice for home or office use. It has an on/off switch that has indicator which turns on when it is working and it's hot. You can use it almost anywhere around you thanks to its long cord. It is a perfect go-to gadget .





benefits ☕

✅ Rechargeable with USB cable.

✅ Safe power supply.

✅ Portable and easy to carry.

✅ 

Reaches temperature up to 70

°C, 90°C & 110°C. 

✅ Suitable for: Metal, Ceramic, Enamel, Tile & High Temperature Plastic.

✅ Suitable for coffee, tea, milk, cocoa, water and etc.

 

USB Port Mug Warmers☕

Perhaps one of the more modern innovations in the mug warming industry, USB port mug warmers are able to be connected to devices like your computer in order to keep your coffee warm. This is ideal for those who find themselves working on their computers and simultaneously sipping coffee while working.

EASY TO CARRY🤩




Package☕:

Reviews