Description
The
Fuzzy Scrub Pet Washer - Keep Your Pets Clean
 is a revolutionary way to
keep Your Pets Clean
. This hand-held pet washer contains no soap or detergents yet cleans and removes dirt.
**
Fuzzy Scrub Pet Washer - Keep Your Pets Clean is the first grooming brush with built-in water and soap dispenser. This makes your grooming time much more convenient. It's also designed to be ergonomic, durable, and environmentally friendly.

This new invention is perfect for those who are always on the go. The soap dispenser ensures that you have clean hands and leaves your hands soft, smooth, and smelling fresh.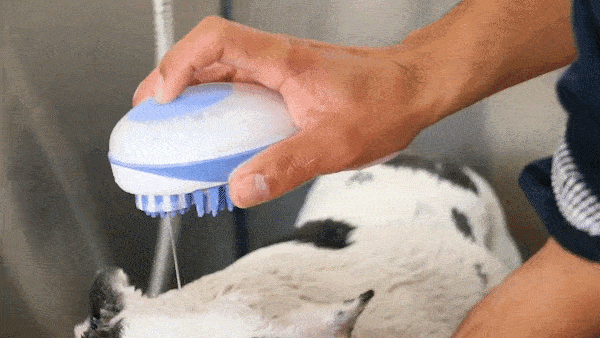 How It Works

Simply pour shampoo and water into the storage compartment, close the valve, and shake to create soapy bubbly water.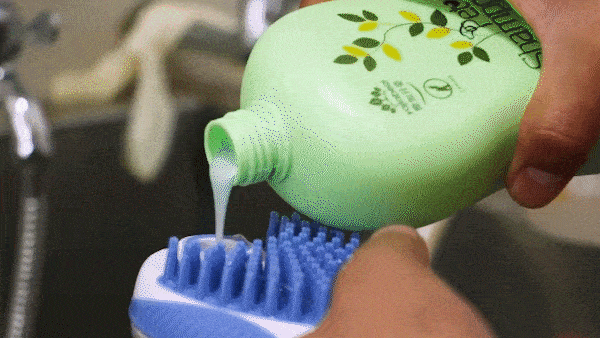 Deep Cleaning Power

Fuzzy Scrub Pet Washer removes dirt and loose fur and provides gentle exfoliation for your pet. This is the perfect solution for both long and short-haired pets alike. Bath time has never been so easy!
 Safe, Comforting & Soothing
The soft silicone bristles are 100% safe for your pet's hair and skin. The bristles provide a comforting and relaxing sensation that keeps them calm throughout the wash. Finally, your pet will look forward to bathing!
Why Fuzzy Scrub Pet Washer?
All-In-One soap, water, dispenser & brush!
Convenient one-handed washing experience
Deep cleaning to remove dirt, loose hair & more
Comforting for your pet's hair & skin
Fuzzy Scrub Pet Washer - Keep Your Pets Clean