Description
Are you tired of the limitations of traditional grilling baskets? The Grill Master is here to change your grilling game! Our all-stainless steel wire mesh cylinder is designed for grilling all the foods you wouldn't normally grill, giving you endless possibilities for your next cookout.
?️Cook More, in Less Space- The Grill Master can barbecue more food in less space at the same time. Grill meatballs and tangerines, pork and pears, lamb, grape tomatoes, onions and garlic, and even mix flavors by BBQing several foods simultaneously. You'll be amazed at how much food you can cook all at once!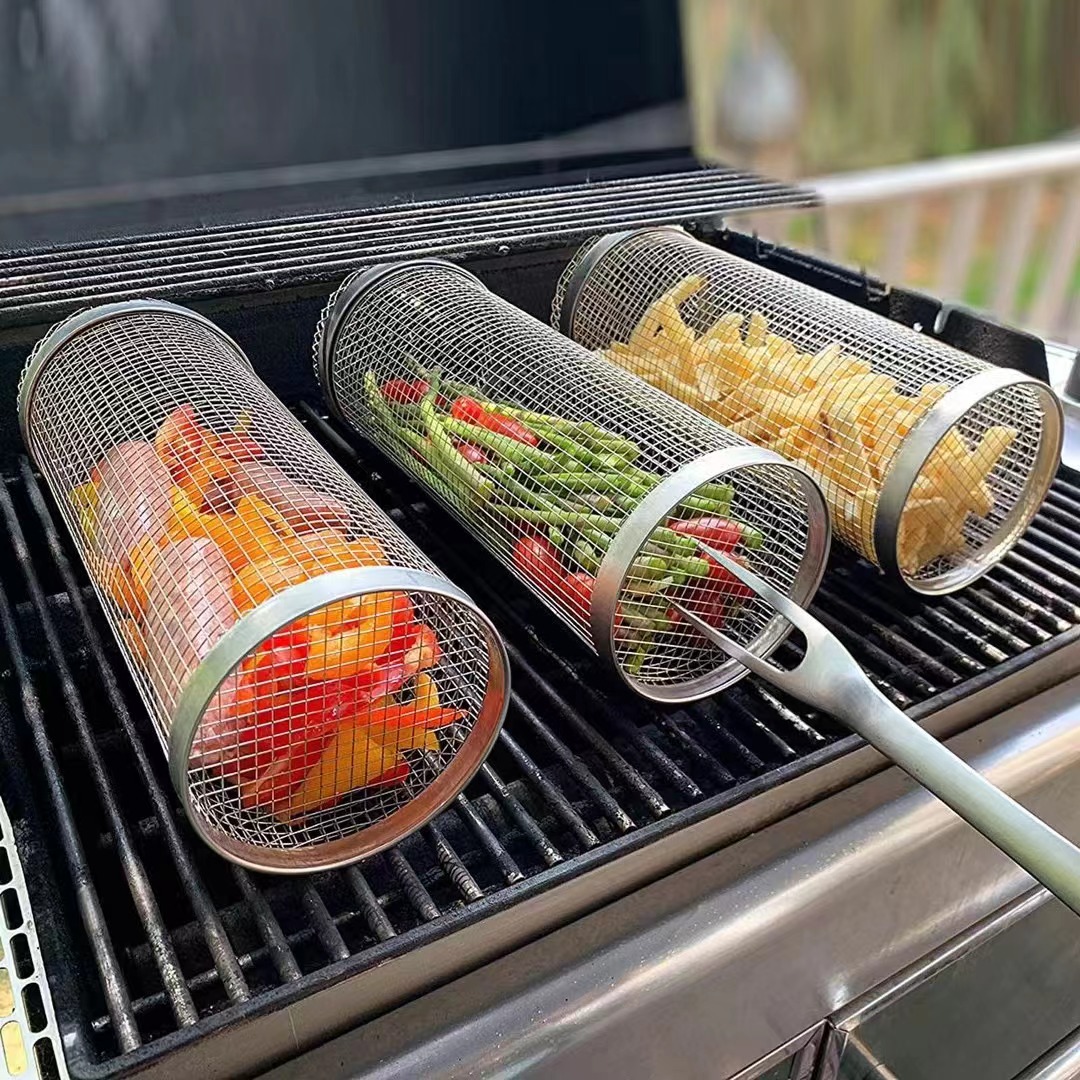 ?The Ultimate Grilling Experience- Our rolling grill basket is the ultimate grilling experience. Grill asparagus, string beans, spinach, kale, Brussels sprouts, french fries, meatballs, salmon, and desserts. You can cook for 16 people with four rolling grill baskets in less than 15 minutes.
?Easy to Clean- The Grill Master is dishwasher safe, making it easy to clean and convenient to use. You can scrub and rinse it in the sink or place it in the dishwasher for a hassle-free cleaning experience. If you want shine to your basket, scrub with a pre-soaped steel wool pad.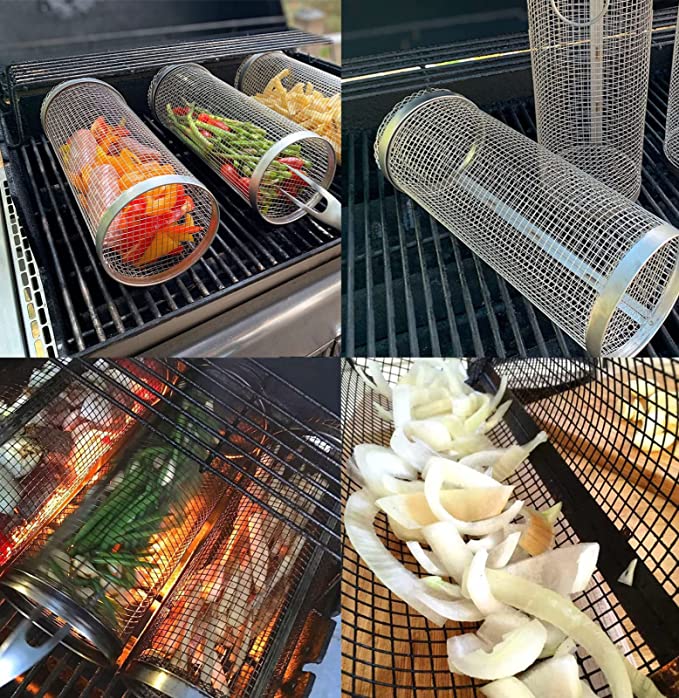 ?‍?‍?‍?Perfect for Any Occasion- Whether you're hosting a picnic, tailgating, camping, or just grilling at home, the Grill Master is perfect for any occasion. You can pre-fill it with food and store it in the refrigerator until ready, making it a great option for weekend getaways with friends and family.
Our product is made of food-grade 304 stainless steel and comes in two sizes - small size (21cm long) and large size (30cm long), both with a diameter of 9cm.
WARNING: The Grill Master Basket will be very hot when removed from the grill. Always use gloves or tongs when handling the basket.
Grill Master Stainless Steel Wire Mesh Cylinder Product