$18.99

|

$36.99

$18.99

|

$36.99

$19.99

|

$40.99

$19.99

|

$40.99

$19.99

|

$40.99
Looking to fill up multiple shot glasses at one time? This 6 in 1 Dispenser and the carrier will allow you to easily fill up to six shot glasses at once with your favorite beverage of choice and then carry them, all in one!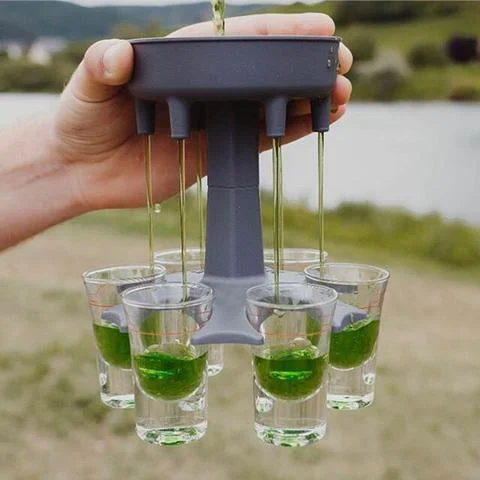 6 in 1 Dispenser - your unique drinking fun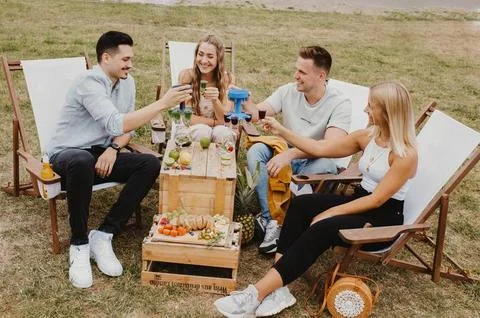 Liquor pourer for 6 glasses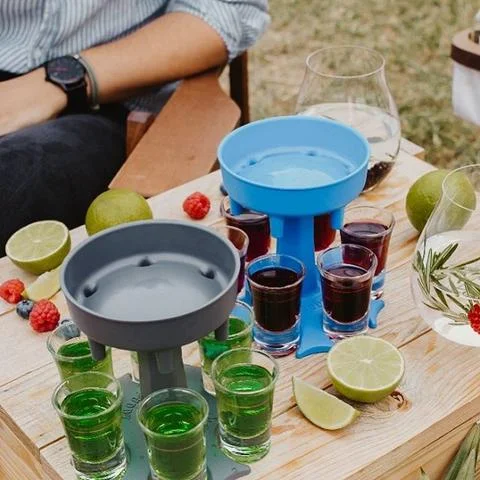 - the eye-catcher at every party
- with practical glass holders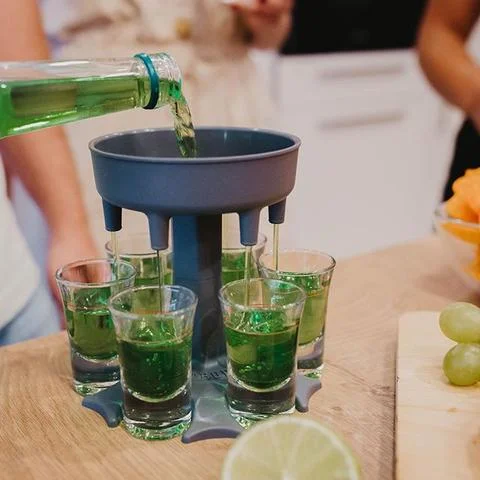 Here's how it works: You place the glasses under what I can only describe to you as an udder then you pour your alcohol of choice into the top.

Then it dispenses that liquid to all the glasses below and boom, you will have shots for the six glasses. It even includes a carrier, so you can simply lift it and bring them over to your friends.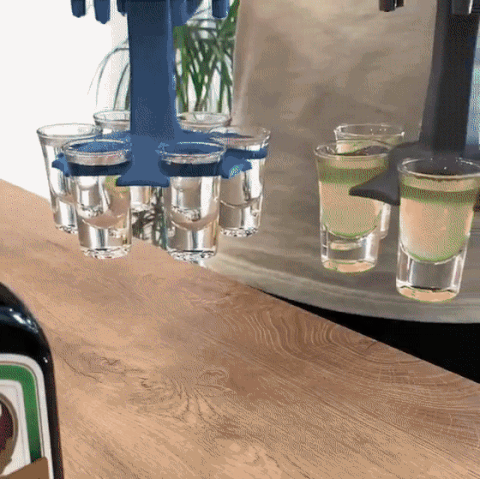 Multiple 6 Shot Dispenser For Filling Liquids
Multiple 6 Shot Dispenser For Filling Liquids
Description

Looking to fill up multiple shot glasses at one time? This 6 in 1 Dispenser and the carrier will allow you to easily fill up to six shot glasses at once with your favorite beverage of choice and then carry them, all in one!



6 in 1 Dispenser - your unique drinking fun


 Liquor pourer for 6 glasses


- the eye-catcher at every party
- with practical glass holders



Here's how it works: You place the glasses under what I can only describe to you as an udder then you pour your alcohol of choice into the top.

Then it dispenses that liquid to all the glasses below and boom, you will have shots for the six glasses. It even includes a carrier, so you can simply lift it and bring them over to your friends.

 

Reviews