- Are you searching for a portable lamp that is perfect for the garden and your home? This Creative Portable Night Light Lamp is something you should consider!|
You can carry it from one corner of your home to another. Use it's smartly designed handle to attach it anywhere you want!
Lay your finger on the touch-sensitive panel and browse through infinite possibilities of brightness.
 It is powered by batteries, and you will need no electric source to have a perfect atmosphere. Carry it anywhere!
Moreover, batteries are rechargeable and when fully charged, they should last for hours!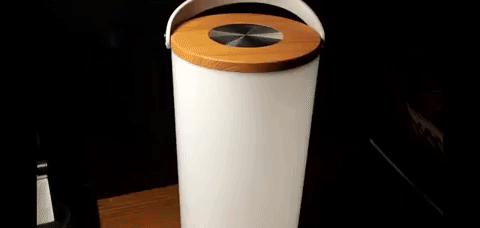 Specifications
Portable design
LED bulbs
Body Material: Plastic
Portable Night Light Lamp
Portable Night Light Lamp
Description

- Are you searching for a portable lamp that is perfect for the garden and your home? This Creative Portable Night Light Lamp is something you should consider!|

You can carry it from one corner of your home to another. Use it's smartly designed handle to attach it anywhere you want!

Lay your finger on the touch-sensitive panel and browse through infinite possibilities of brightness.

 It is powered by batteries, and you will need no electric source to have a perfect atmosphere. Carry it anywhere!

Moreover, batteries are rechargeable and when fully charged, they should last for hours!

 

 

Specifications

Portable design
LED bulbs
Body Material: Plastic

 

 

Reviews