Description
The Funky Fish Cat Toy is a toy and not a real fish. Instead, it's a cat toy that moves like a fish. Therefore, we have named this toy the Funky Fish.
Cats have a hard time sitting still, don't they? Help them stay active and entertained by giving them this exciting new toy. The fish will move when your cat is interested in it and then stop automatically when your cat is done. This saves energy so that the toy can keep playing next time!**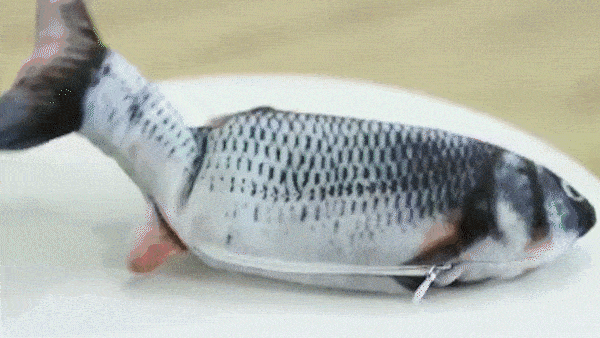 Motion Based Sensor

When your cat interacts with the fish, it moves. If no motion is detected, it will turn off automatically to save energy next time.
Rechargeable Battery
This Cat Toy comes with a USB charging cable and a built-in battery. One quick charge provides up to 8 hours of entertainment.
If you want your cat to get even more excited, fill the velcro pouch with catnip. Although not entirely necessary, it can make playtime even more entertaining!
The game offers an automatic jumping mechanism and realistic fish movements.


Pet owners rejoice! This toy will keep your cat entertained for hours on end.


The rechargeable battery comes with a USB cable.


The motion sensor automatically turns it on when it is in motion and turns off.


A catnip pouch will increase the level of stimulation a cat receives.